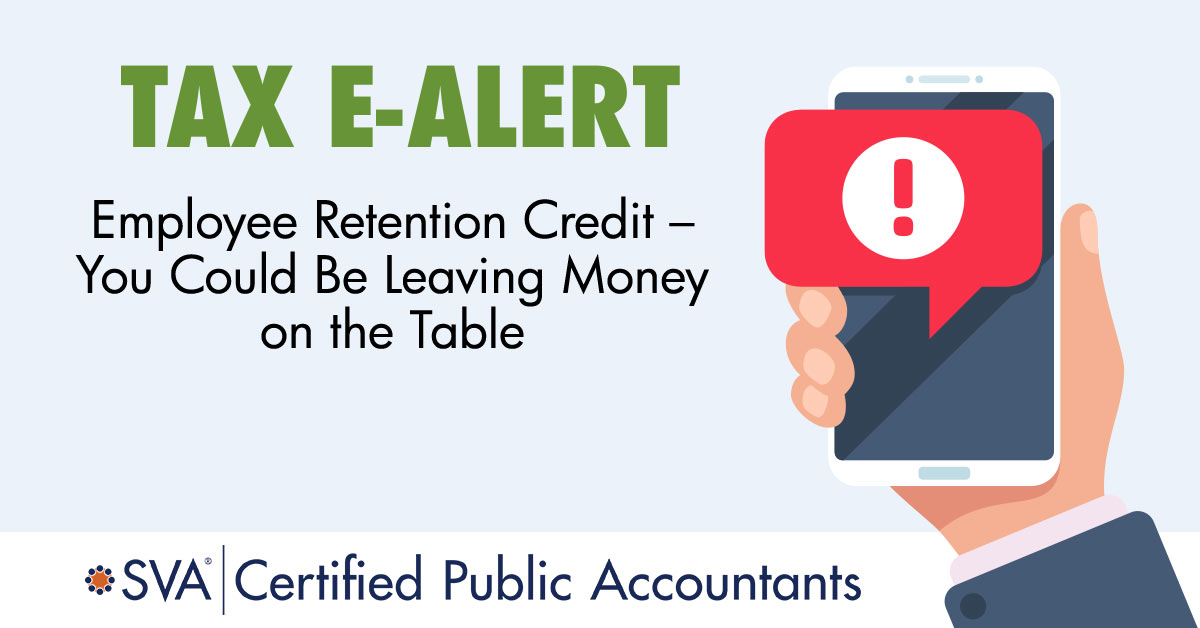 The Consolidated Appropriations Act (CAA), signed into law on December 27, 2020, included a credit opportunity that might allow some businesses the ability to claim a per employee credit of up to $5,000 in 2020 and $14,000 in 2021. With that said, there are some details that need to be shared to assist your business in evaluating the ability to claim this Employee Retention Credit (ERC).
When the CARES Act was originally passed, Congress provided relief to small businesses, most notably in two ways:
Paycheck Protection Program (PPP) which allowed small businesses to receive a forgivable loan.
Employee Retention Credit (ERC) which allowed small businesses to receive a refundable payroll tax credit if certain tests were met. The ERC may be claimed on 50% of wages paid to an employee, a maximum credit of $5,000 per employee for the entire 2020 year. Additionally, the CARES Act did not allow for a business to claim the ERC credit and apply for PPP loan forgiveness. So most businesses did not pursue the ERC credit.
However, the Consolidated Appropriations Act included a change that allows small businesses who received PPP loan forgiveness to also claim the ERC. This change was made retroactively, so the ERC eligibility period dates go back to March 12, 2020 and runs through December 31, 2020. Additionally, CAA established an ERC credit for businesses in 2021. However, it is important to note that these credits are similar, but they have several differences.
Determining the best way to use the Employee Retention Credit is complex. SVA's team works with our clients on all the new legislation including PPP loans and ERC. Give us a call and we can help you navigate the best opportunities for your business.
If you're looking for more in-depth information on calculating the 2020 and 2021 Employee Retention Credit – Download our Overview.